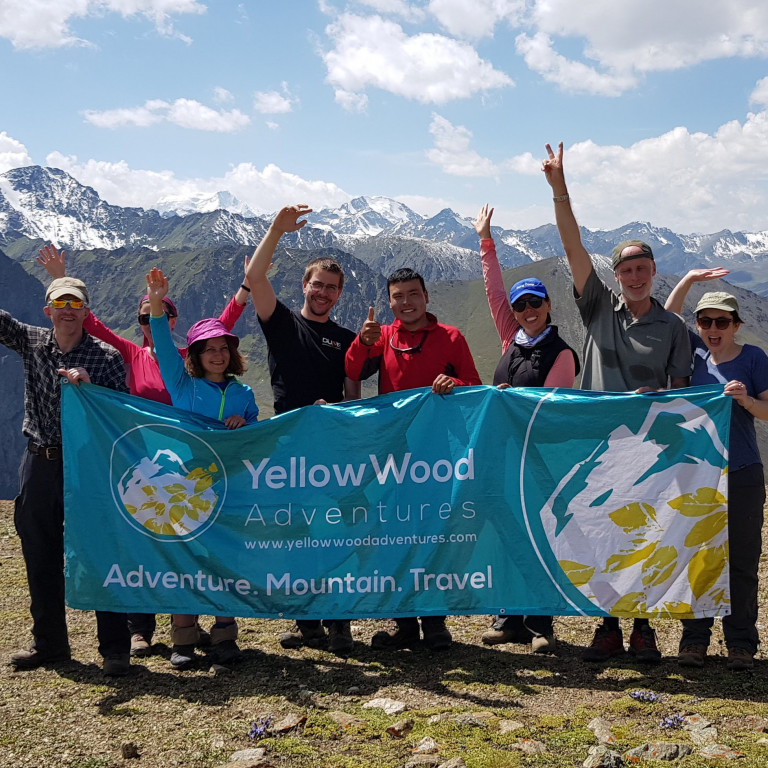 Why Choose YellowWood?
We believe that sustainable tourism has a vital role to play in the world by positively contributing to the well-being and prosperity of our clients, and the local communities and ecosystems through which they travel. Working with and supporting local guides, suppliers, businesses and charities, we make sure that adventure funds stay local and are shared widely and fairly in all of our destinations.
We believe in a Build Back Better model known as Regenerative Tourism, the focus of which lies on helping local communities to prosper, share their love of place, and sustain their efforts and motivations to protect and care for their natural environments.
We seek to create life-affirming experiences for hosts and guests alike. The communities and places we visit are living systems, embedded within wider ecosystems and cultures, all of which are constantly evolving and adapting to one another, and which can be greatly enriched through these encounters.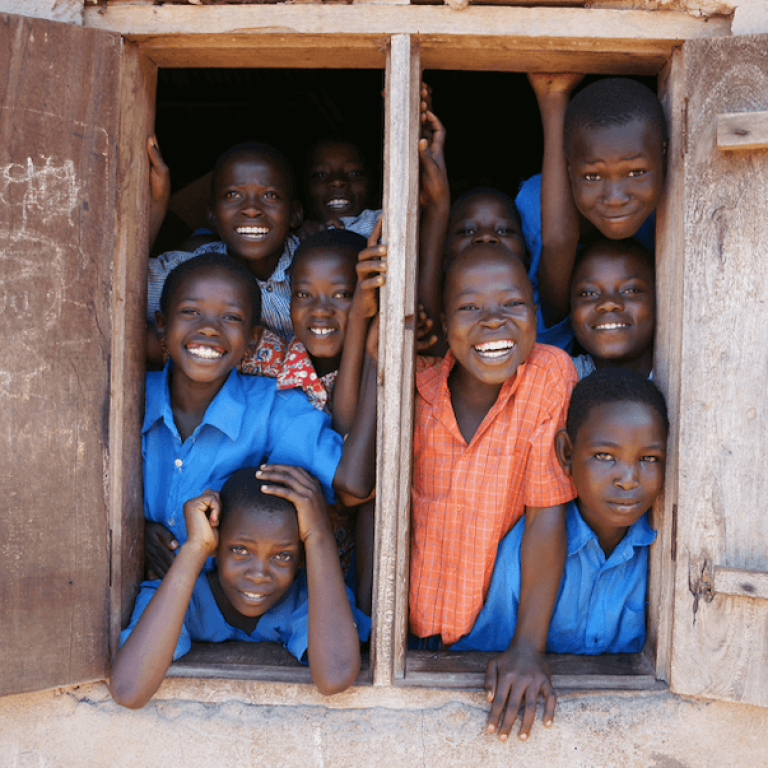 Responsible Travel
As a visitor to a foreign country, we inevitably leave our mark. At YellowWood Adventures, we are determined that this 'mark' will be a positive one. Tourism is not always beneficial and we are conscious of treading lightly in the lands we explore. The United Nations World Tourism Organisation (UNWTO) recognises that 'Tourism transformation must start today': 'it is a Global Responsibility'. 
We are a founding signatory of the Glasgow Declaration for Climate Action in Tourism (2021) and are working with the UN and our peers in the market to constantly reduce the carbon emissions of our adventures and structure them in a way that continues to benefit communities and ecosystems.
We recognise the United Nation's 17 Sustainable Development Goals that will help us all achieve a better and more sustainable future: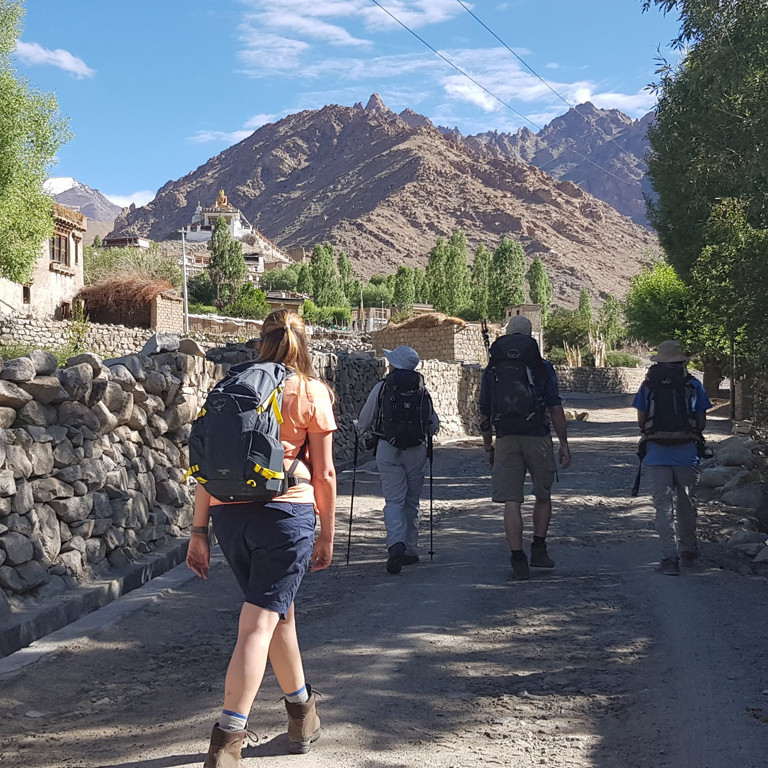 Safe Travel
At YellowWood Adventure, we celebrate the road less travelled. We actively seek journeys that are off the beaten track, to more remote locations where we feel we are able to experience the culture and landscapes of a country with authenticity.
Inherent in adventure travel and escapism, is a level of risk, though many of these potential issues are simply mitigated with a thorough risk assessment, forethought and experience.
We believe in the idea of Informed Consent: where we use our experience and knowledge of the travel industry, the destination country and the specific itinerary, to assess the risks involved, and describe them accurately to you. If you have any concerns, we can then let you know what we have done to mitigate and manage those risks that are still present.
When you are aware of what risks are involved, we trust that you can make the right decision about whether or not an adventures is the right one for you.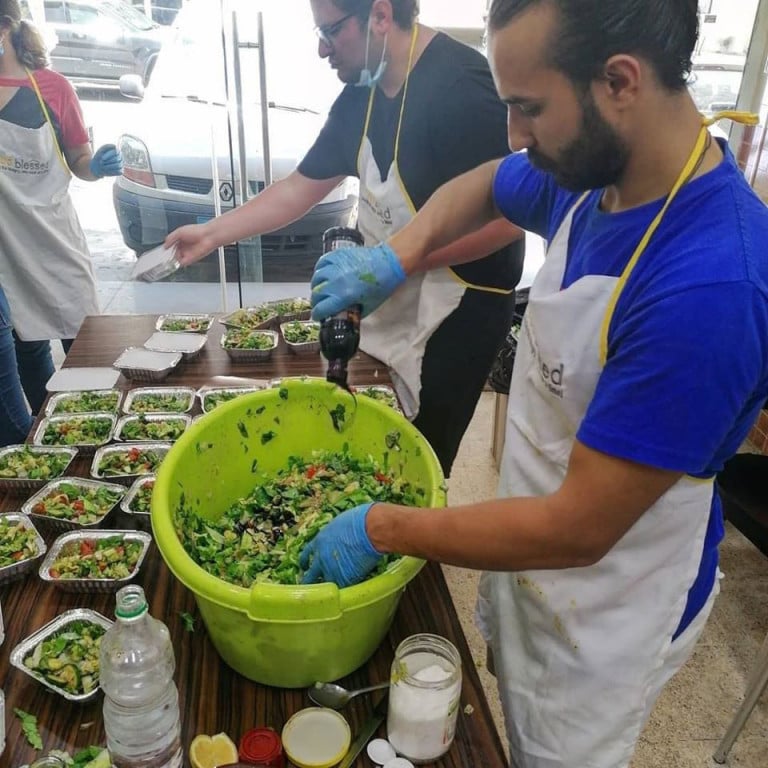 Worthwhile Travel
Many of our adventurers have talked to us about how best to support those experiencing poverty or with very little access to equipment and services. They ask what they can bring to donate or leave in country after their trip.
Our response has been to develop links with well established local projects and charitable organisations that are sustainably benefitting the regions and communities that we visit. We include in our itineraries, an opportunity to learn about and visit these groups.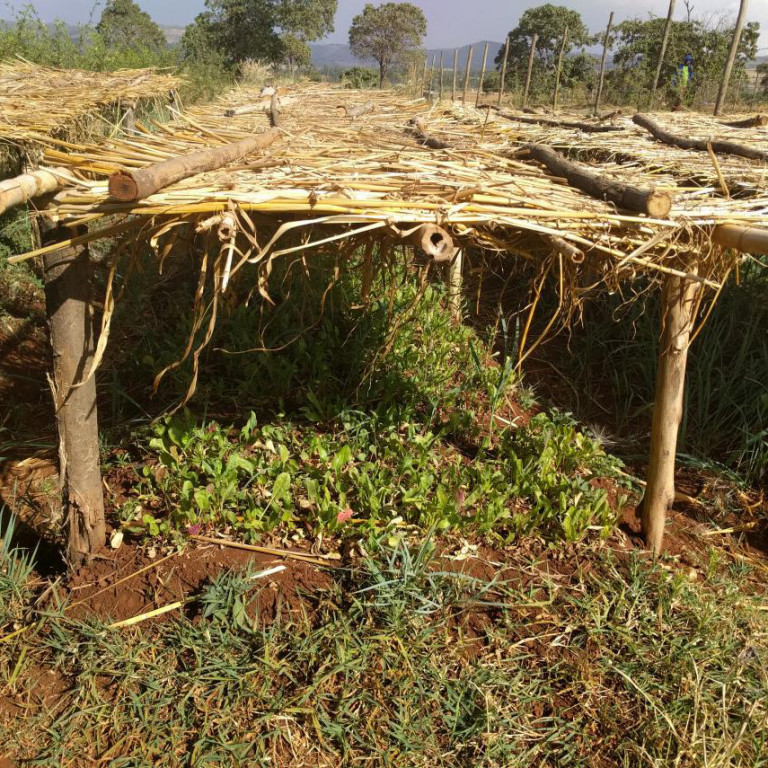 Carbon Compensation
Carbon Compensation is not the perfect solution, and it is important to first reduce our carbon emissions as much as we can, yet trees remain an excellent natural technology to suck carbon dioxide from the atmosphere to slow global warming.
For every client and guide who attends a YellowWood Adventure, we donate £30 to our partner charity WeForest to plant 15 trees to compensate for the carbon footprint of the tour.
We also invite our clients to match this with an optional additional £30 for another 15 trees to be planted to help compensate for the carbon footprint of their international flights.
WeForest run many tree planting and tree maintenance projects such as this seedling nursery in the Amhara region of Ethiopia (pictured), the Amazon Rainforest in Brazil and many other projects in other countries including Zambia, Malawi, Tanzania & India.
Click Here to find out more about their amazing projects around the world.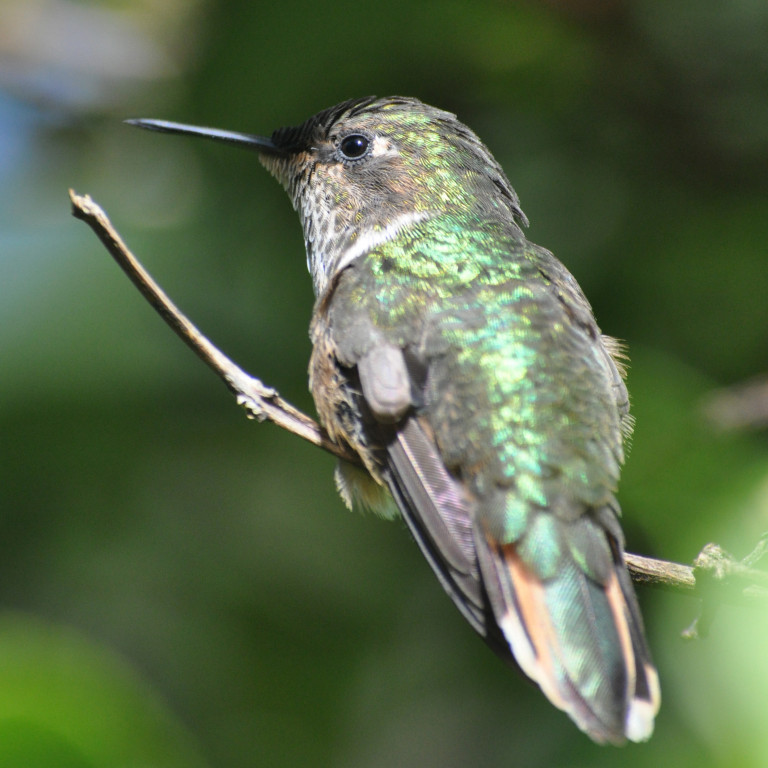 Climate Emergency
2020 saw the start of a new decade and focus for us all on the realities of Climate Change and the devastating results of our impact, as a species, on the planet. At YellowWood Adventures, we want to be a driver for behavioural change through setting a good example, promoting awareness, and offering positive choices.
We firmly believe in the benefits of tourism, when well done; an opportunity to be educated, to contribute directly to local communities, and to appreciate and be inspired by the wonders of the world and the diversity of individuals within it.
As a small company practicing Responsible and Sustainable Travel, we are proud of the choices that we have had the flexibility to make, in how we run our itineraries: Small groups, camping or small hotel accommodation, use of eco resorts, local restaurants, and including learning about local projects and charities as part of our itineraries. There is however, always more that can be done and our Climate Emergency Plan is to continue to improve and to more accurately measure our Carbon Footprint.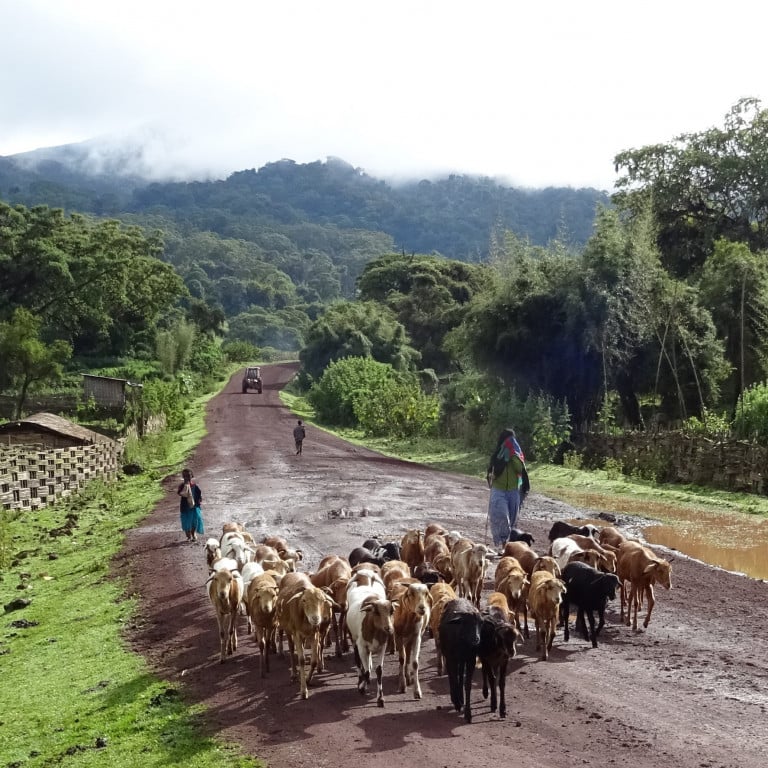 'The Road Not Taken'
Two roads diverged in a yellow wood,
And sorry I could not travel both
And be one traveler, long I stood
And looked down one as far as I could
To where it bent in the undergrowth;
Then took the other, as just as fair,
And having perhaps the better claim,
Because it was grassy and wanted wear;
Though as for that the passing there
Had worn them really about the same,
And both that morning equally lay
In leaves no step had trodden black.
Oh, I kept the first for another day!
Yet knowing how way leads on to way,
I doubted if I should ever come back.
I shall be telling this with a sigh
Somewhere ages and ages hence:
Two roads diverged in a wood, and I-
I took the one less traveled by,
And that has made all the difference.
By Robert Frost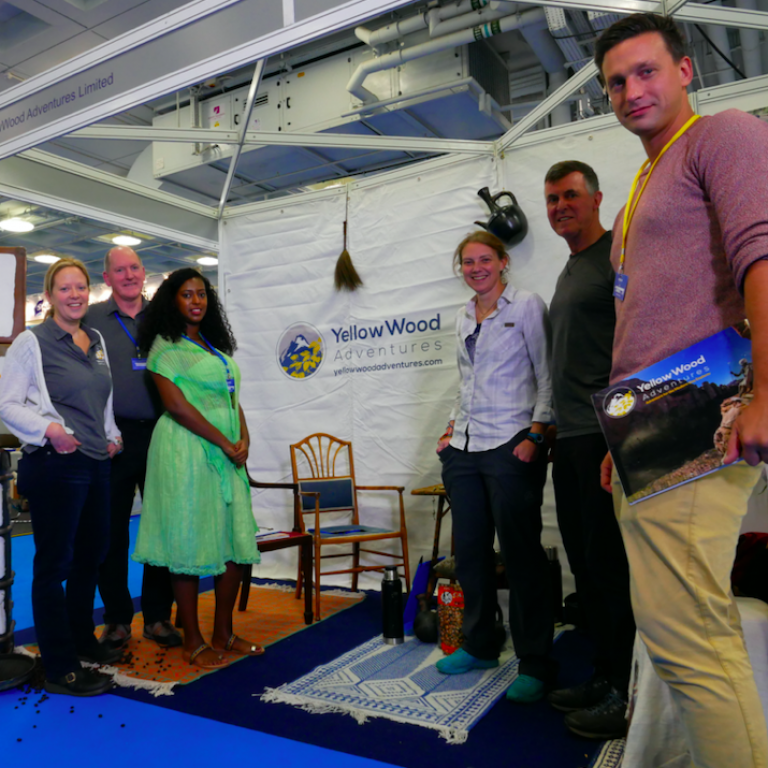 Meet The Team
In 2015, founder Sam McManus quit his city job in London and spent three months solo hiking around Ethiopia. He bought eight tents which he left with local guide Gebre in the Gheralta Mountains in Tigray, built a website to organise small hiking groups to share with people the amazing experiences he had there; and YellowWood Adventures was born.
We have recruited a team of extensively qualified International Mountain Leaders to guide our groups during our more challenging itineraries or in remote destinations, ensuring you are in expert hands. Between them, they have travel experience on all continents and work side by side with our hand-picked local operators to ensure our clients a safe, exciting and memorable experience.
Our extended team includes those dedicated and experienced local operators and guides, experts in their fields and an invaluable resource to YellowWood, helping us, and you, to learn about the culture of each of our inspiring destinations. 
Behind the scenes, staff at Yellowood HQ are focused on ensuring the highest levels of personal customer service, providing adventures that are viable and safe, exciting and memorable. 
Regardless of where we are based or what our roles are, we are all striving to create sustainable, incredible travel experiences, to share with you our passion for exploring our wonderful planet.