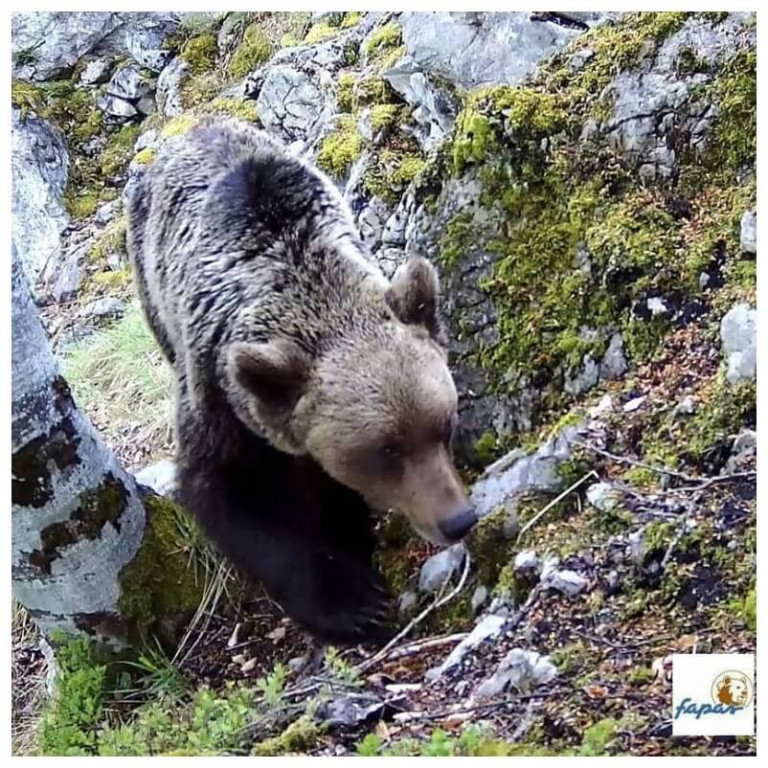 In 1982, FAPAS, a non profit association was born out of the work that a group of friends began, to protect the small population of Griffon vultures that still survived in the Picos (8 pairs). They set up a carcass collection service in the area around Llanes, and created a carcass dump for animals that had died of natural causes, that served as an essential feeding ground for many birds in Northern Spain.
As the charity grew, it focused on the study and conservation of Biodiversity of the most representative species of the Cantabria ecosystems. 
FAPAS run a varied range of projects, practical and innovative initiatives from building bear resistant bee hives, monitoring the local Osprey movements, carrying out a census of the Iberian wolf population and helping to educate local communities about living in harmony with top carnivores, and planting fruit trees to support the local bear and grouse populations.
Our adventures in the Picos de Europa give you the opportunity to learn more about FAPAS, to see its work in action, and to make a donation, should you wish, to support the volunteers and dedicated team and help preserve this beautiful area.