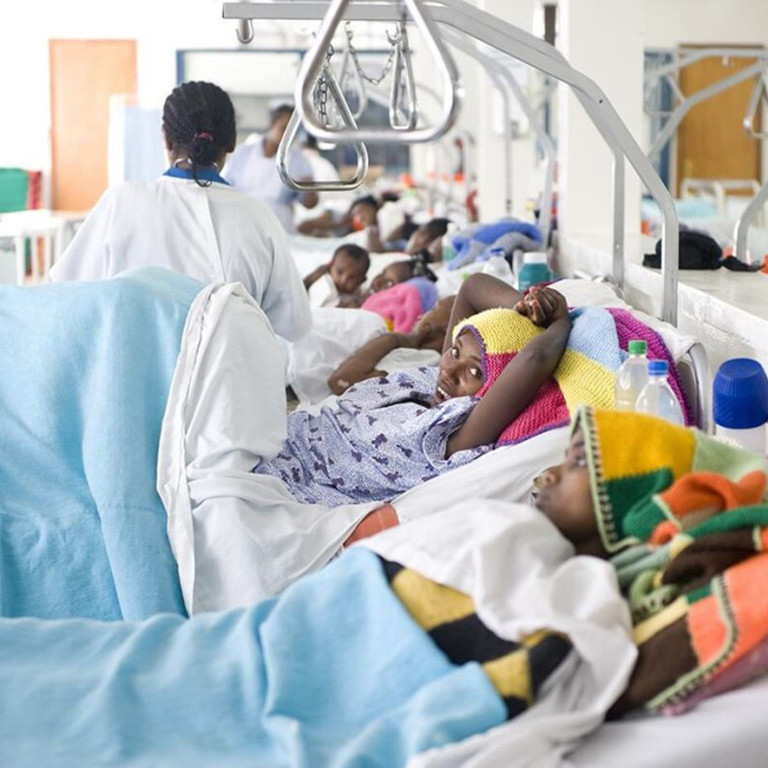 Set within the bustling capital city of Ethiopia is an unexpected haven of tranquillity: the Addis Ababa Hamlin Fistula hospital. Funded and directed by the charity Hamlin Fistula Ethiopia, established in 1974 by Drs Reginald and Catherine Hamlin, the hospital is a world-class centre of excellence for treating obstetric fistula patients and training obstetricians to specialise in this surgery.  
Rehabilitation programs assist former patients with reintegration to village life. The organisation also has a preventative strategy that aims to eradicate obstetric fistula from Ethiopia, by providing trained midwives in the rural regions of the country. 
Hamlin Fistula Ethiopia provides stable employment for many local Ethiopians while also providing much-needed health services for the women and girls. Their work on the ground is sustainable and enriching – run by Ethiopians, for Ethiopians.
They are proud of their facilities and welcome visitors to their hospital, to teach them about the obstacles faced by some women in more remote areas, and the progress they have made towards eradicating obstetric fistulas.
We are invited as a group to learn about their work, and see first-hand the facilities at their Addis hospital, either during our first day Tour of Addis Ababa, or on the penultimate day of your adventure, when you travel back to the capital to ready for your homeward flight.  
The visit is entirely optional, but offers a unique opportunity to understand more about life off the beaten track in Ethiopia, and a chance for us to reflect on what we can offer, be it a greater level of understanding,